Contact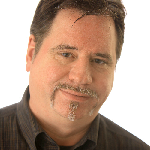 I am a strategic thinker and planner with broad-based experience that provides a foundation for a unique "positioning" approach to sales, marketing, and advertising.
As a creative executive, I have a proven track record producing results-oriented, award-winning promotions & advertising, highly successful music albums, television shows, radio & television commercials, films, videos, and musical and entertainment productions.
I am fascinated by making ideas happen, thrive on achievement, take ownership for commitments, and drawn to the process of learning and know how to develop a strong sense of pride in employees and team members while maintaining the highest degree of honesty and integrity.
Send me an email and let's discuss the opportunities you would like to accomplish.